The quick answer to "can my oven and hob be separated in different parts of the kitchen?" is yes.
Ovens
Electric ovens can be placed virtually anywhere you want and can even be placed in cupboards at waist height for added convenience. You just need to have a plug socket available for the oven to plug into and possibly its own ring main too. It may be worth consulting an electrician first before relocating it.
Hob housing
With regards to the hob, this can be moved but you need to be mindful that if the hob is gas, which many are, then you will need to get a registered gas engineer to install it for you. Moving the hob could add a few hundred pounds to the overall cost of your kitchen depending on where you move it too.
If you are moving your hob then you may opt to have a 5 ring burner version at the same time, giving you more space to cook with. There are some different types of 5 ring burners here for you to look at.
A hob does not have a housing/unit. The hob sits inside a worktop. You just need to have enough space in the unit below, to accommodate for any pipes/wires that are required for the hob to function.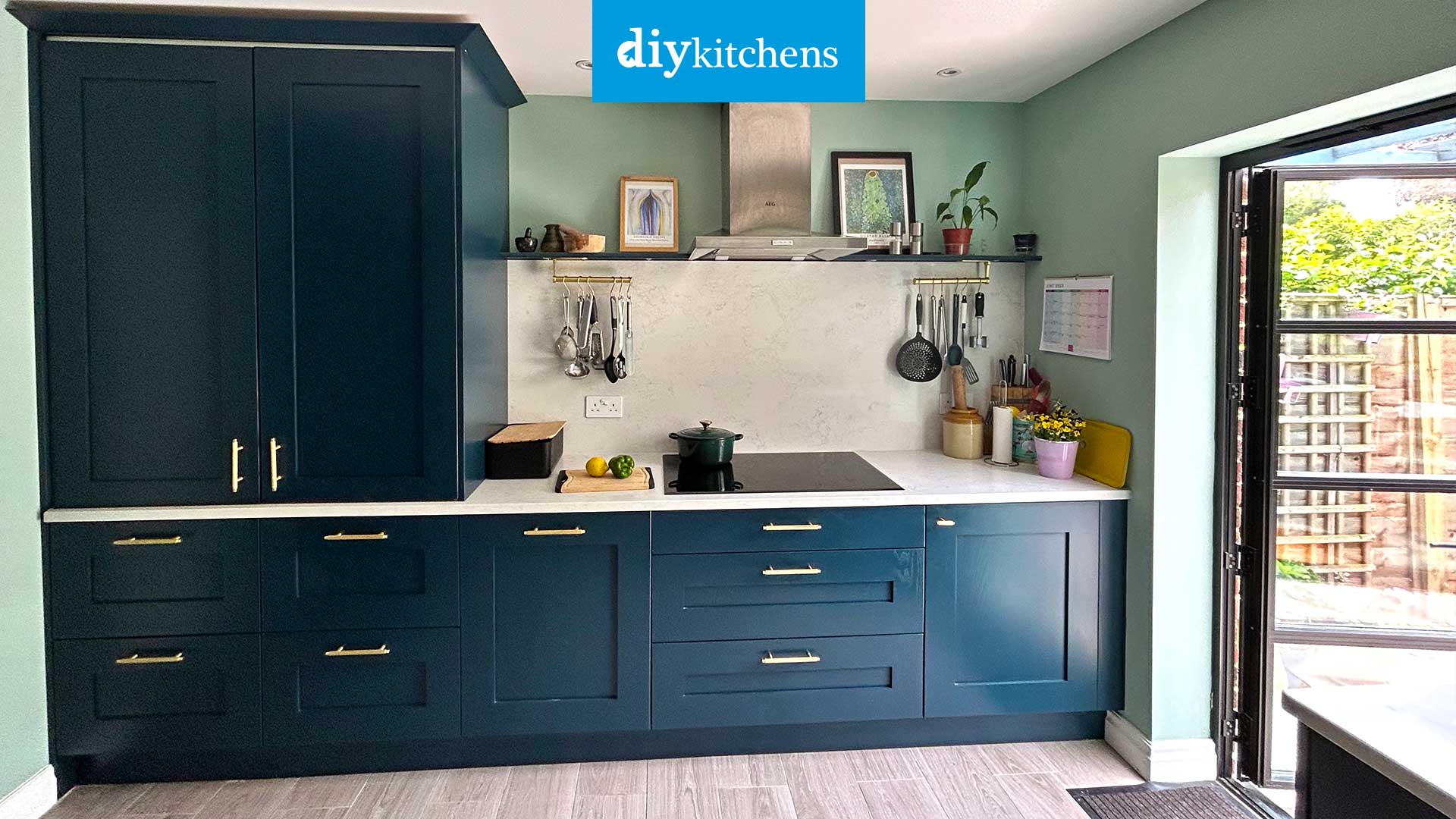 Extra pan space
If you decide to keep the hob where it is and just move the oven then you can fill in the space where the oven was with some cutlery and pan draws as shown above. This will give you some much needed and valuable storage space at an easy to reach location.
Make life easier!
Just imagine having all your pots and pans right underneath your hob, where you need them, and not have to travel to the other side of the kitchen! If you are designing a new kitchen then this is definitely something that you should have a think about.
To see some ideas for different types of pan draws, follow the link here.
Download our mobile app
Looking for some kitchen inspiration? Take a look at some of our real customer kitchens, video reviews as well as advice in our mobile app. We'll also keep you up to date with any new ranges and offers that we have available.
Up to 50% off competitor kitchen prices
At DIY Kitchens, not only do you get a quality rigid built kitchen but you also get it at a fabulous price too! Price your kitchen up on our site and you could see savings of up to 50% off other kitchen quotes that you've had.
Take a look at our kitchen price comparison page here.
Real customer kitchens
Get some inspiration for designing your own new kitchen with over 3,000 pictures of our customers' kitchens that they ordered from us.
Related articles