When designing your kitchen, one thing you cannot miss off are the plinths, as these are what cover the feet of the units and create a neat & tidy finish, below the units. When thinking about plinths, it's worth noting that we have 3 different types of plinths available, which are detailed below. If you want to know how to calculate how much plinth you need then click here.
Unit material plinths
These plinths are made from the same material as the kitchen base units (MFC) and will have the same finish. A good example of where you could use plinths made from unit material is when you have a white matt painted Luca kitchen.
Although these plinths will do the job nicely and are hidden away from site most of the time, the plinths will have the texture of the units (MFC) and not the doors. Unit material plinths are also cheaper, around £7 for a 2770mm length and they are also available with a height of 150mm or 100mm.
Door material plinths
Door material plinths, as the name suggests, are made from the same material and finish as the doors. So, if you are choosing our white Luca Gloss door range then you'll get a nice gloss white plinth, which will be a perfect match in every way to the doors.
Door material plinths are slightly longer than the unit material plinths (3000mm long) and cost upwards of £29 per length, depending on the door style that you choose. The height of door material plinths measure 150mm.
Mirrored plinths*
If you want to add a little more wow to your kitchen then you could opt to use mirrored plinths. The bounce light around a little more and give the impression that your flooring continues under your units and beyond.
Mirrored plinth comes in 3 metre lengths (150mm high) and they are around £45 for each length and can be found on our main website by searching for (BPSPM15).
Available in Altino & gloss ranges only
Skirting boards
You may have seen on some of our customers' kitchens that their plinths are more ornate and not recessed. This is because the customer has used actual skirting boards from the main kitchen and incorporated them in front of the kitchen units and island, if they have one. Skirting boards are not available to buy from ourselves though.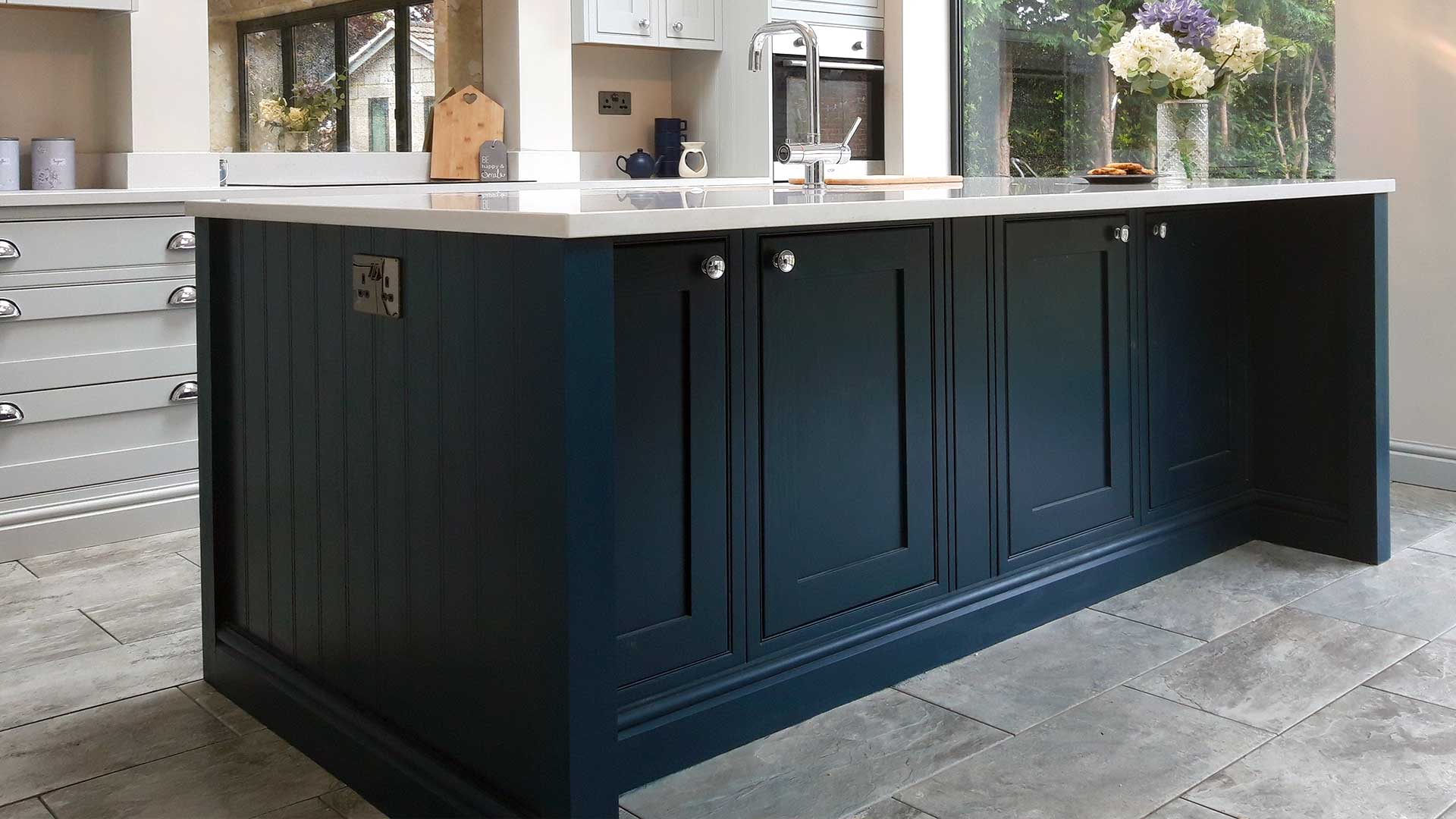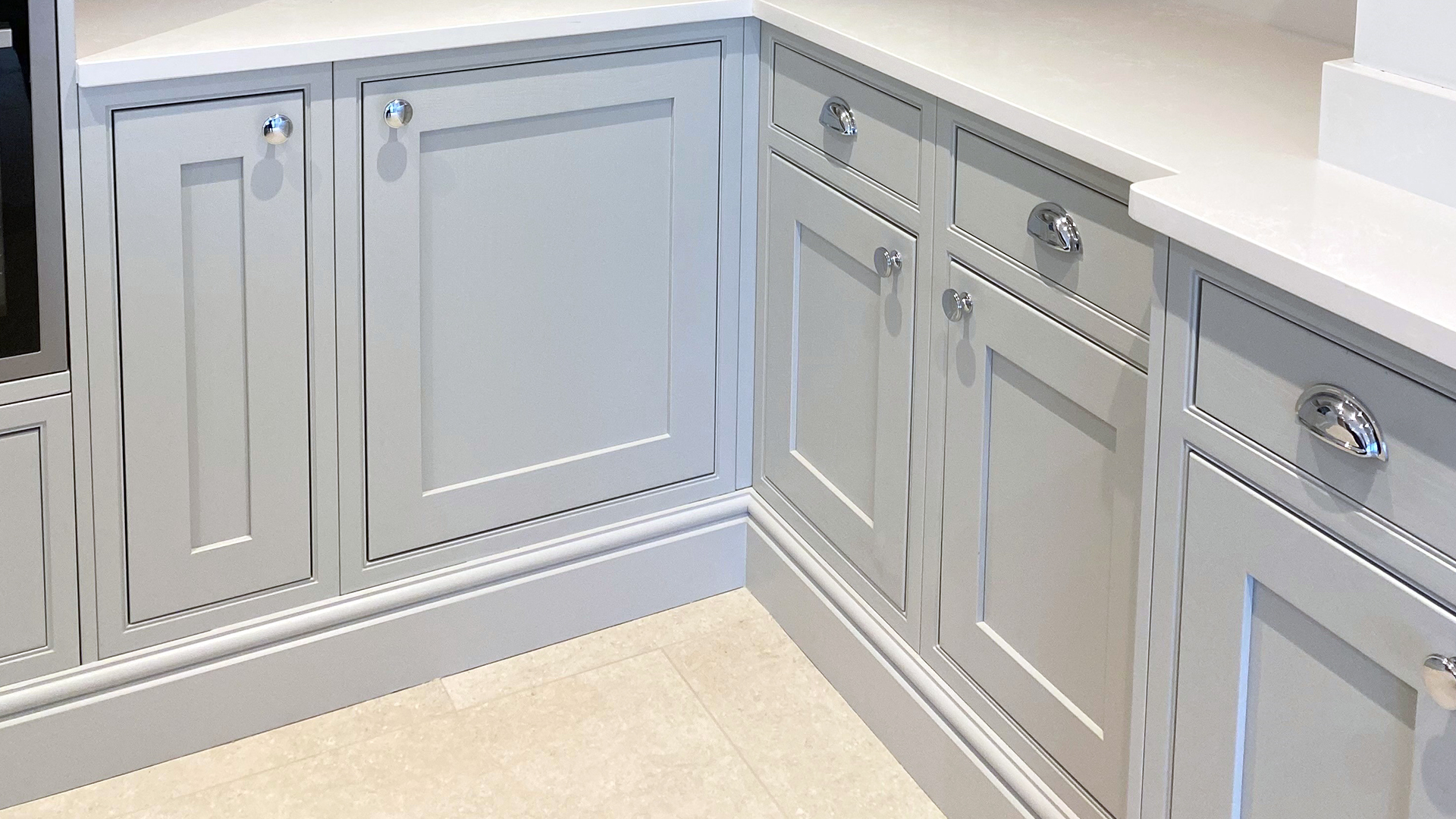 You can start buying your plinths on our main website here.
Download our mobile app
Looking for some kitchen inspiration? Take a look at some of our real customer kitchens, video reviews as well as advice in
our mobile app
. We'll also keep you up to date with any new ranges and offers that we have available.
Up to 50% off competitor kitchen prices
At DIY Kitchens, not only do you get a quality rigid built kitchen but you also get it at a fabulous price too! Price your kitchen up on our site and you could see savings of up to 50% off other kitchen quotes that you've had. Take a look at our kitchen
price comparison page here
.
Real customer kitchens
Get some inspiration for designing your own new kitchen with over 3,000
pictures of our customers' kitchens
that they ordered from us.
Related articles